Covid certainly caused a reset. We valued working from home, breaking routines and slowing down. We want the country to get back to normal, but we're also striving not to go back to the busy patterns of life! A Flare Fire can help with that…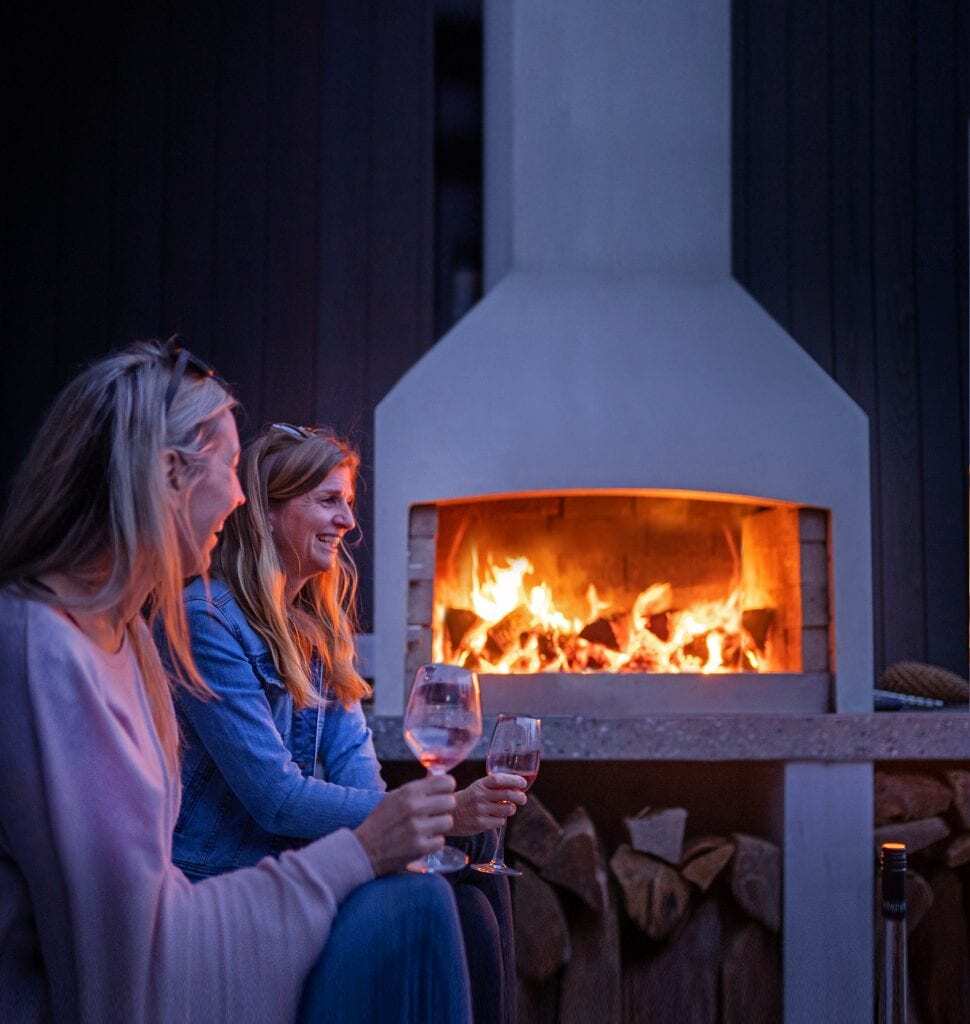 BRING THAT OUTDOOR SPACE AND ENTERTAINING TO LIFE
Flare Outdoor Fireplaces are designed to create great looking spaces where people want to gather and make time. They do this through beautiful design, endless cooking options and the special ambience that can only be created by a woodburning outdoor fireplace.
Whether you are looking for a centre-piece that draws people together or something that completes your space, a Flare Outdoor Fireplace will serve you for a life-time.
PIZZA OVEN, SMOKER, ROTISSERIE AND MORE
Every Flare Outdoor Fireplace gives you the choice of simply lighting and enjoying the ambience or cooking and entertaining with your choice of food touched by smoke and flame.
Pizza, rotisserie, grill, smoker and more, the options are literally endless.
Free Cooking Package
worth $500