This Rotisserie Lamb Shoulder tastes amazing and is another great idea for a Midwinter Christmas Dinner.
You may have seen our super easy Christmas Turkey Recipe here. Both of these recipe's are about slowing life down and creating moments with friends and family. It show's you how to cook them easily, and comes to you in partnership with Andrew Mackle, Al brown's Executive Chef.
If you love cooking and enjoy lamb, you will find this rotisserie lamb one not to miss.
Step 1: Watch the video below
Step 2: Buy a boned lamb shoulder from your local up-market grocery store or butchery
A good supermarket like a Faro or something similar near you will have them, otherwise visit your local butcher and put in an order
Step 3: Light your Flare Fire at least 1 hour before cooking
A good idea is to feel the front of your Flare. If the concrete feels warm, you know the masonry is heated through and the fire will generate a consistent cooking temperature.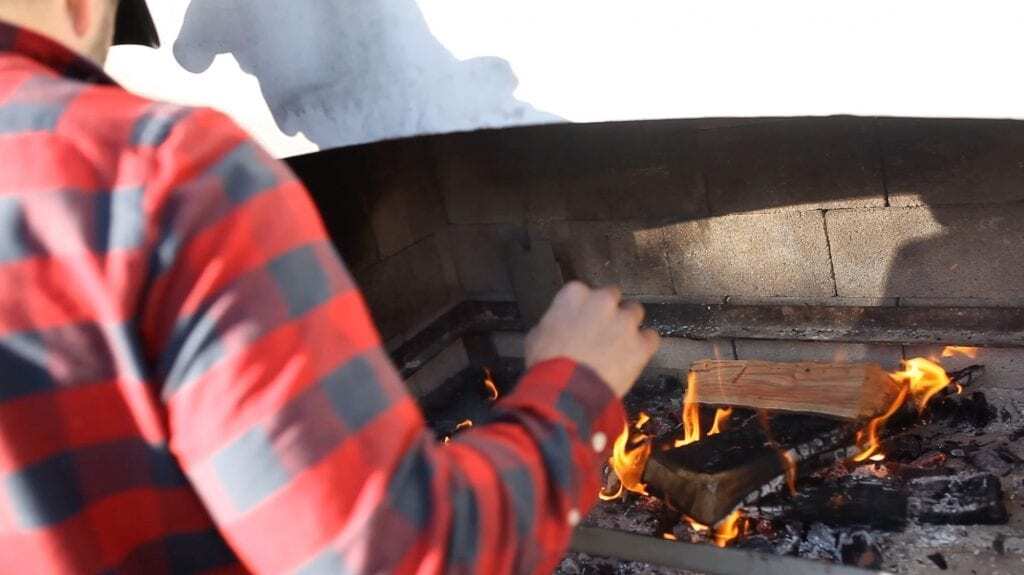 Step 4: Prepare your brine
Add 50g of brown sugar and 85g of iodised salt to 2.5L amount of water, whisk to dissolve sugar and salt, then add your lamb shoulder and place in the fridge for 2 days.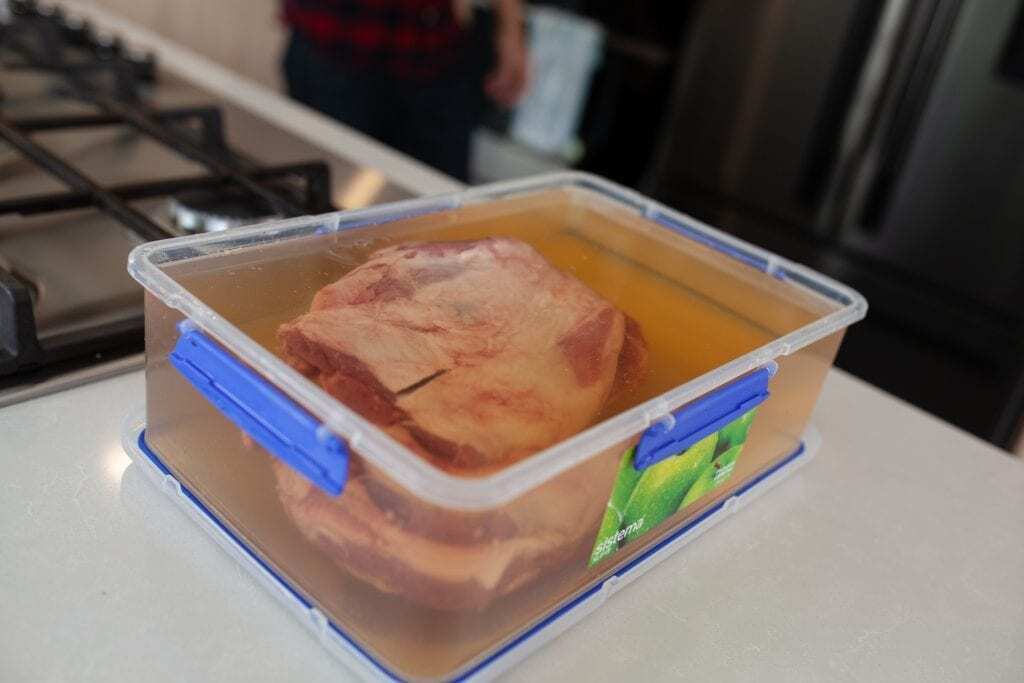 Step 5: Remove from brine, season and roll
Chop up some rosemary and garlic and rub into the lamb which has been drained from the brine. Roll the lamb around the seasoning and tie with butchers string. Butchers string is available from your local supermarket. Tie it up tight, you don't want it to fall apart when cooking. If you are not confident in tying the lamb you can ask your butcher to do this, it means you will not get the herbs inside but will still taste great.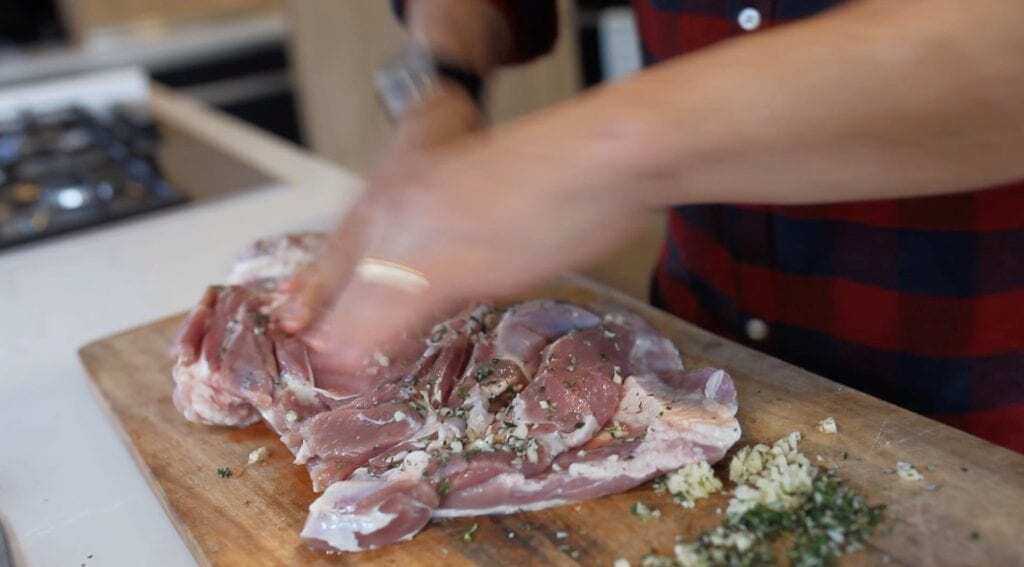 Step 6: Insert the rotisserie and cook for 2-3 hours.
Once rolled, insert the rotisserie bar and end spikes and start cooking. Cook over a small ember base for about 2-3 hours. If you have a meat thermometer, aim for internal temperature of around 70c. Rub the lamb with a nice oil before cooking.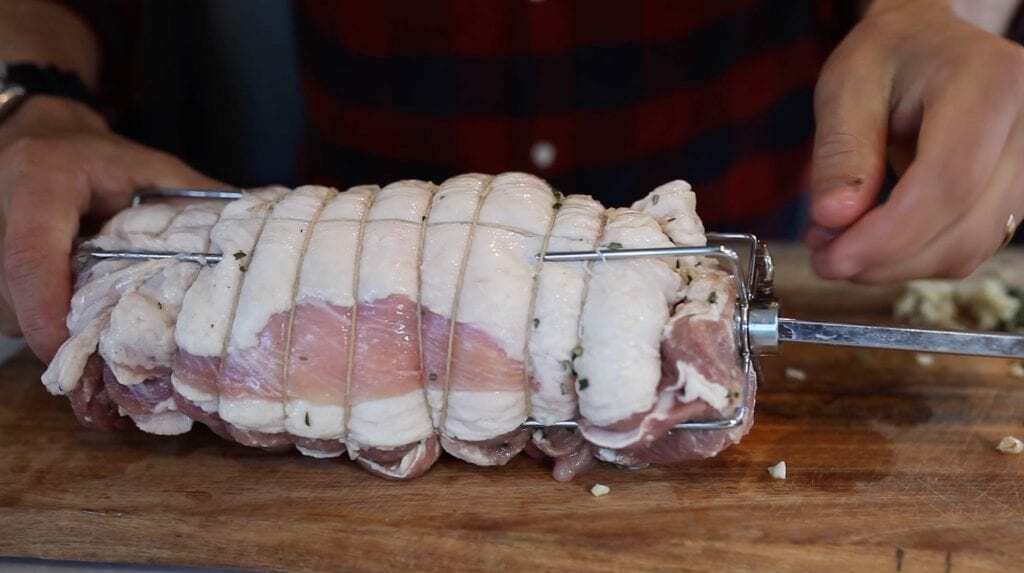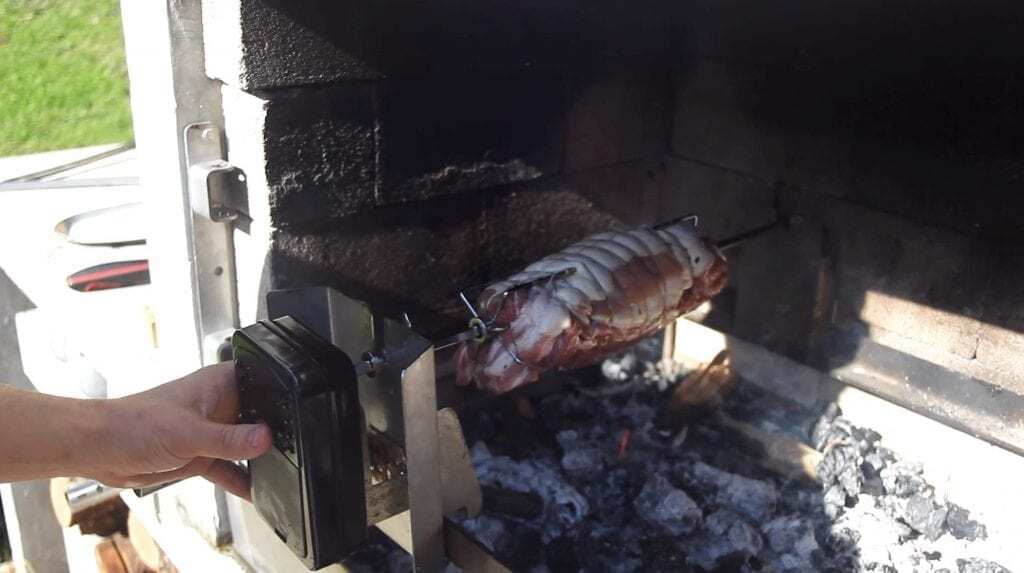 Step: 7: Prepare your Yogurt Dip
Place a 1 kilo pot of good quality naturally unsweetened yogurt in a cheese cloth or muslin , inside a sieve, over a small pot or bowel to drain excess whey from the yoghurt, for at least 8 hours or over night (the longer you hang the more whey that will come out and the thicker it will become, Cut a large cucumber in half length ways and scoop the seeds out, grate the cucumber and combine with a good handful of chopped mint, sumac (popular in middle eastern cooking), the hung yoghurt, juice of ½ a lemon (add more depending on your taste), salt and pepper and a splash of good olive oil (we used a garlic flavoured oil). Place into serving jars.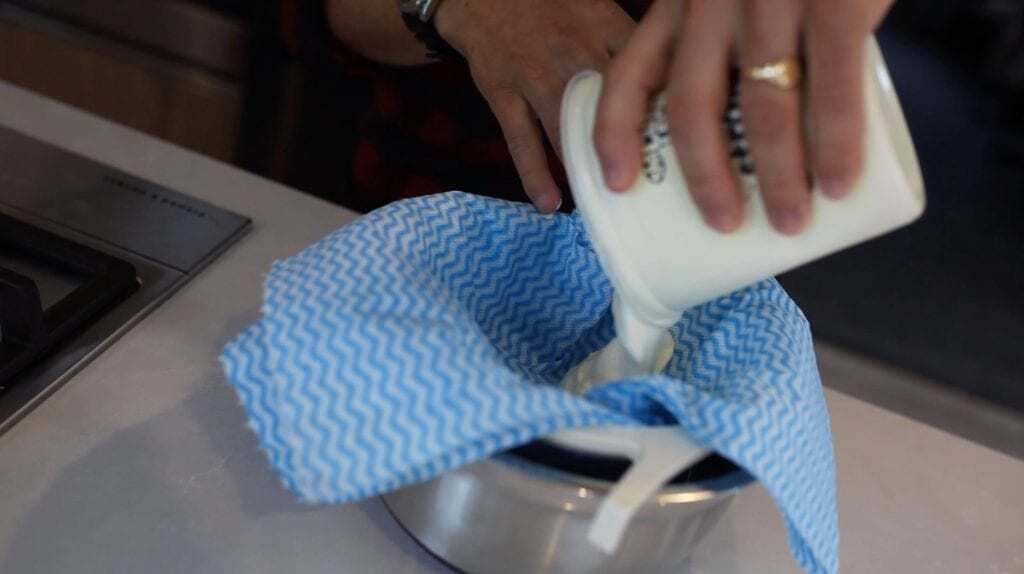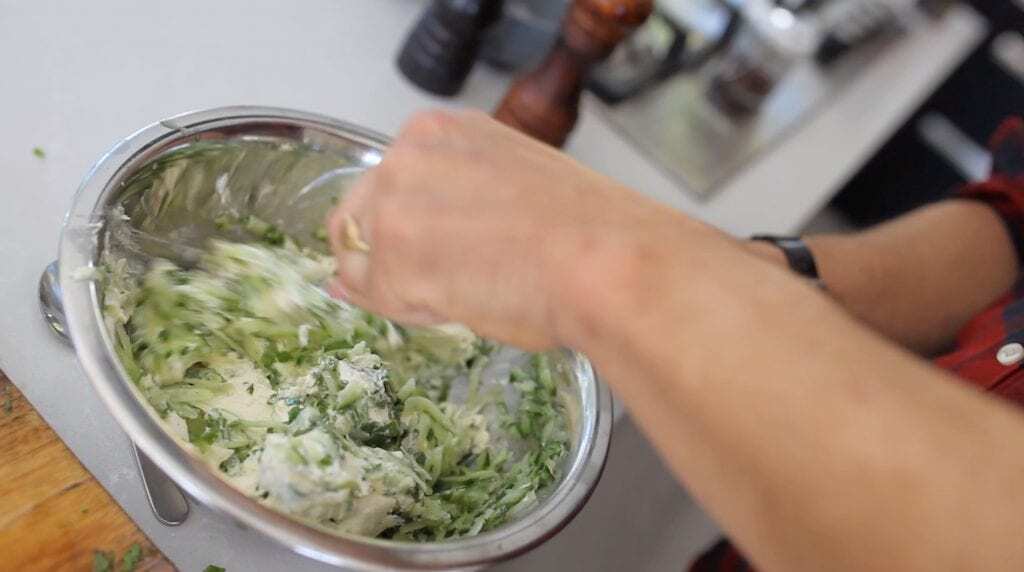 Step: 8: Remove the lamb and hold
Once done remove from the heat, remove the rotisserie bar, wrap in tinfoil and a tea towel or two. This will hold the temperature for a while and let the juices reconstitute through the meat. If you need to hold the meat for a while longer whilst the rest of the meal is prepared, wrap the lamb well in a big towel or sheet and place in a small chilly bin or bag. It could stay like this for an hour or so without losing much heat.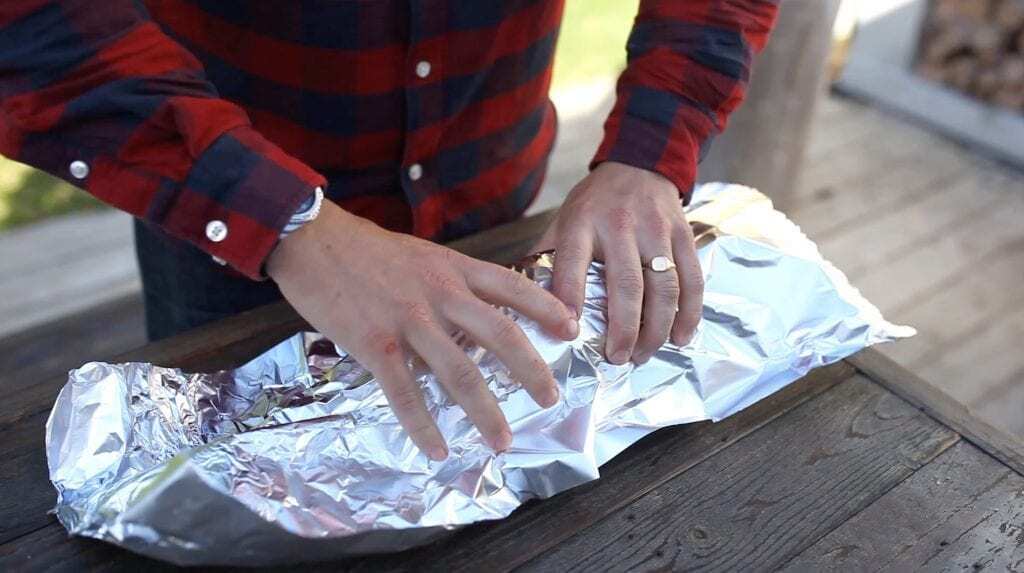 Step: 9: Fry some Parath (multi-layered Indian flat bread) which you can buy from the frozen section of most supermarkets.
Add a little oil to a hot plate and fry the parath, it should only take a minute or 2 each side (this will be dependant on the heat of the grill, it is ready when it starts to puff and has a golden brown colour, wrap in a tea-towel to keep warm and stop them from going crispy.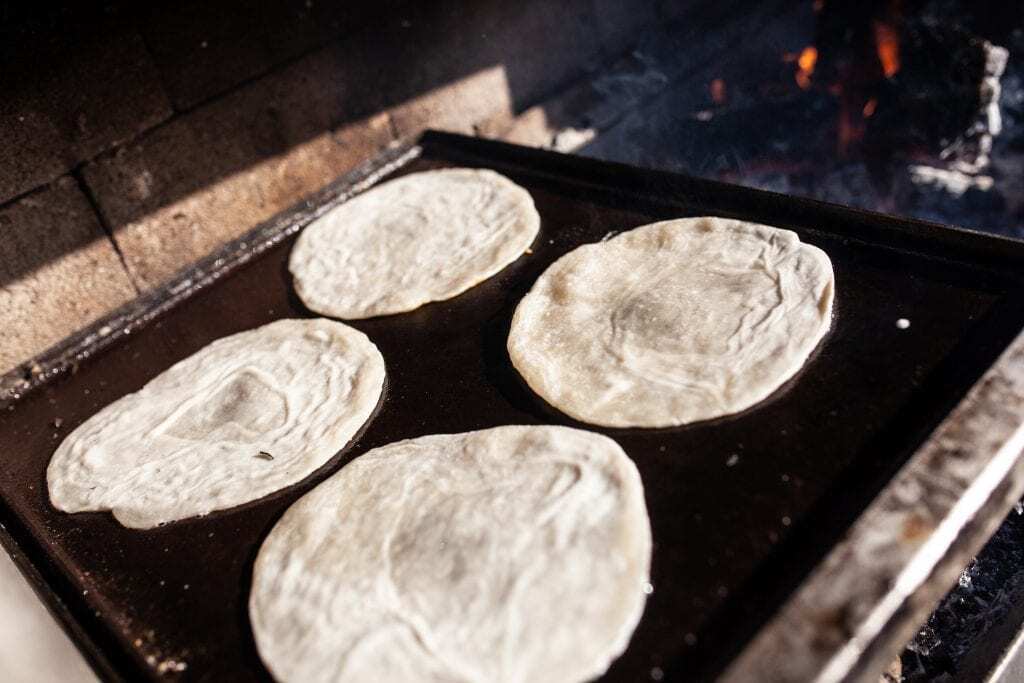 Step: 10: Dish up
Unwrap the lamb, cut the strings off, carve it into slices and plate it up with the bread and yogurt dip. Most importantly, enjoy the process and have fun!