So you're thinking, how much room do I need for a Flare Fire? Well, the great news is our fires are modular and suit most spaces.
There are 5 popular Flare Fire outdoor fireplace models. The Standard and Deluxe models are 1360 wide. The Premier is 2720 wide and the Executive and Senator models are 4080 wide. All these configurations are viewable by choosing Boston or Tuscany on this page.
See the dimensions for each model below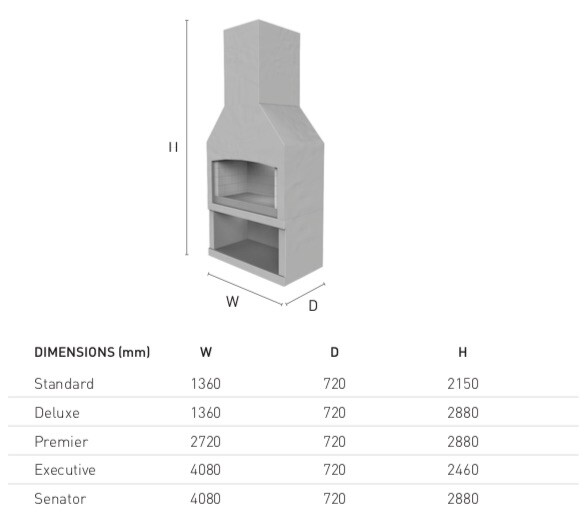 Each model is only 720 deep, but allow 1 meter for a concrete pad. And yes, you will also need a concrete pad to provide a secure footing for your outdoor fireplace. You can contact us to find out what kind of pad is needed.
Do you have the access needed to lift a Flare Fire into place?
In New Zealand and Australia the most popular way to install your outdoor fireplace is via a Hiab. Hiab's, like the one below, are simple and the most cost effective. They can reach up to about 30 meters. So, as long as you can get a hiab to within 30 meters of where you want your outdoor fireplace, you are looking at the most cost effective install option.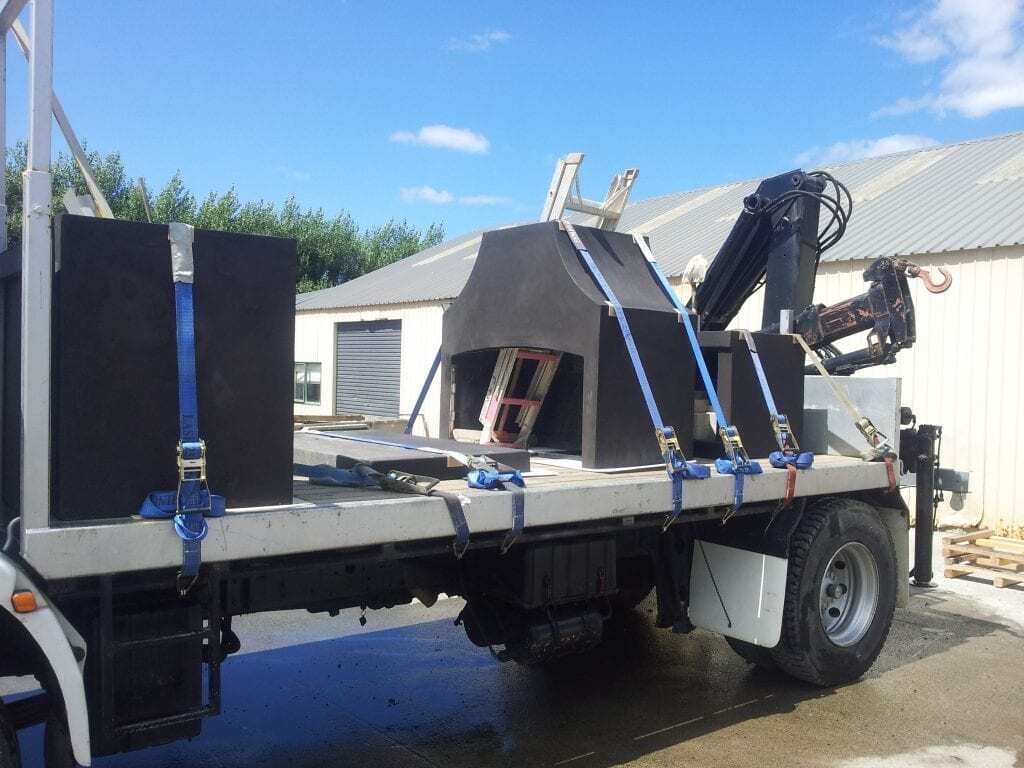 If a Hiab doesn't work you can use a Forklift, digger, tractor or crawler-crane. If none of those can get to your space, well then you may be one of the few people we deal with that can't get one of our outdoor fireplaces. But we would love to chat first just to make sure.
How is a Flare Fire installed?
You can either DIY install, following the video instructions here….or get a local builder, landscaper or Flare Fires to install for you.
What kind of foundation is needed?
The simplest option is a concrete pad. If you contact us we will send you the required specs. But you can also watch this video.
I speak to someone in person?
Of course you can, CONTACT US – the person who answers your call can answer all your questions.
Make it Your Time!
The most important thing at Flare Fires is enabling you to slow life down and make it your time! It might be about finally getting that outdoor space sorted or providing a better way to enjoy food together as a family. Whatever it is for you, we're here and ready to help.