We are so excited about our new factory in Cromwell. Whilst we've had a depot there for over a year, we've only just recently completed our conversion of this site into a fully fledged factory.
Below is a snippet from our recent press release:
Flare Fires has been operating in Te Puke for over 9 years with its solid masonry fire factory hidden in behind the station road industrial area. The company is no secret however with its products being sought after by home owners from all over the country.

In response to this demand Flare is to begin a second factory, in Cromwell Otago.

"We are currently shipping fires to our Cromwell warehouse in container lots. This has been great for a period of time however increasing customer demand is making it difficult to keep up supply from Te Puke" explains Mike Edwards, Flare Fires CEO.

"Manufacturing in Otago will increase our capacity as well as reduce our logistics costs, enabling us to respond more cost effectively to South Island customers."

Operating originally in Wellington by founder Torrey Hilton, the business moved to Te Puke in 2009 with the Hilton family.

Under the leadership of Torrey's Son-in-law Nathan Badger the business has grown from strength to strength, bringing in Mike Edwards last year to help the business manage its growth.

Last year sales increased by 80% with Flare doubling its production capacity to keep up with demand. Flare will be opening its Cromwell factory in the second half of 2018.
So, that was our press release. We have an ever increasing presence down south, we will be at more shows, there will be more display fires and we are even doing more of our own installs in the area. So if you are based in the South Island, give us a call to discuss your outdoor area plans.
Below is a photo of the Cromwell team.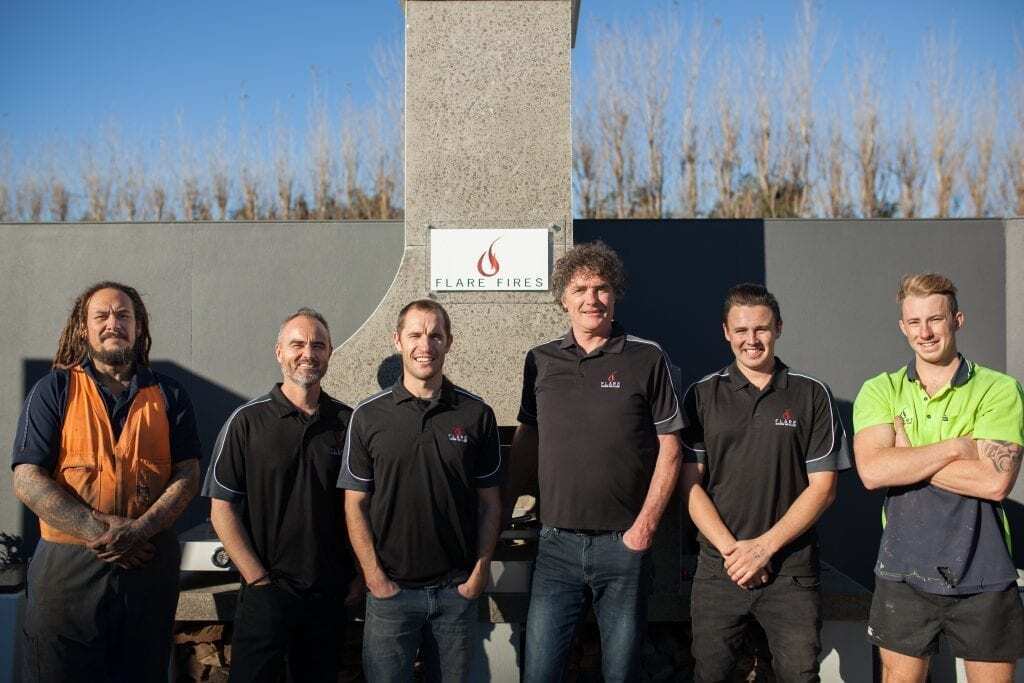 And we've grown a bit, this is the whole team, taken this winter.