The Martello brings the party to your backyard!
Covid certainly caused a reset. We valued working from home, breaking routines and slowing down. We want the country to get back to normal, but we're also striving not to go back to the busy patterns of life! A Flare Fire can help with that…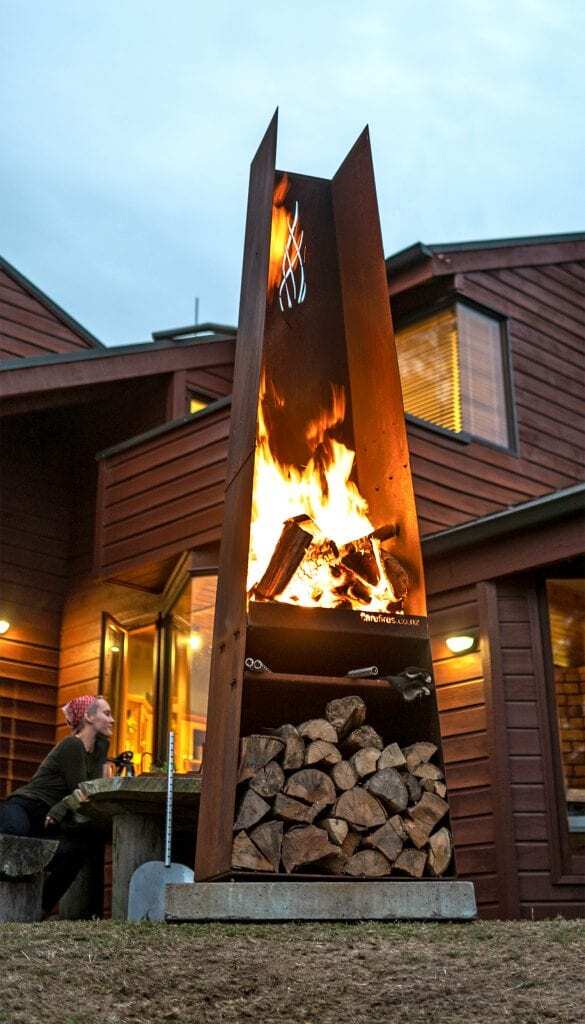 BRING THAT OUTDOOR SPACE AND ENTERTAINING TO LIFE
The Martello is a cost effective, portable and highly entertaining outdoor fireplace. Perfect for bringing that outdoor space to life and relaxing at home. The fire literally roars to life thanks to the vortex created by its unique shape.
It also means that unlike a brazier, the Martello doesn't smoke people away from the party.
Any number of cooking accessories can be added to smoke, grill, rotisserie and cook pizza. The rotating base can be added to optimise the heat and amp the entertainment factor!
EVERY BACKYARD
The Martello is a core 10 steel fire designed to look good in every back yard. It can be lifted into place by 4 people and comes with or without the optional rotating base and pizza cooking kit.
Being so portable means it's perfect for renters, batches, farmhouses and holiday homes.
Pay $295 deposit

 and just $25 per week
You won't throw this away!
The Martello is a quality product that won't be thrown away. Lasting the distance from one house to the next!