We all love creating moments with our friends and family. At Flare we especially enjoy slowing life down and enjoying time with the people we love. It's what we're all about.
This winter we wanted to give you a super simple way to create a magic moment at your place. Get the Christmas decorations out and gather the family, stop for the evening and celebrate each other.
This recipe comes to you in partnership with Andrew Mackle, Al Brown's Executive Chef.
Step 1: Watch the video below
Step 2: Buy a boneless stuffed turkey from your local up-market grocery store or butchery
A good supermarket like a Faro or something similar near you will have boneless stuffed turkey's, otherwise visit your local butcher and put in an order.
Step 3: Light your Flare Fire at least 1 hour before cooking
A good idea is to feel the front of your Flare outdoor fireplace. If the concrete feels warm, you know the masonry is heated through and the fire will generate a consistent cooking temperature.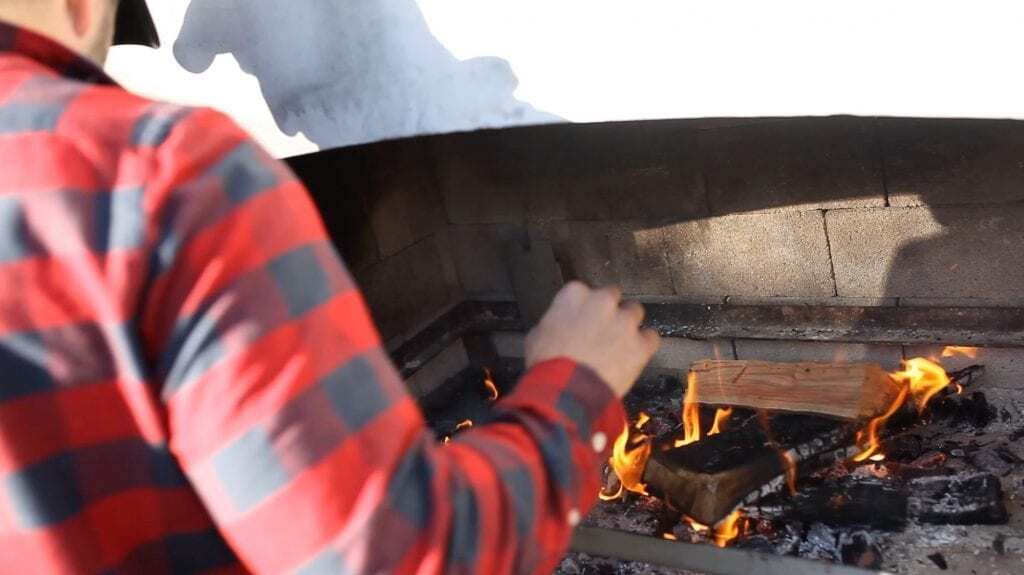 Step 4: Tie up your turkey and place onto the rotisserie
Your turkey may come stringed, but it's a good idea to add some more. Use butchers twine, which you can buy from the supermarket. Normal string can catch fire.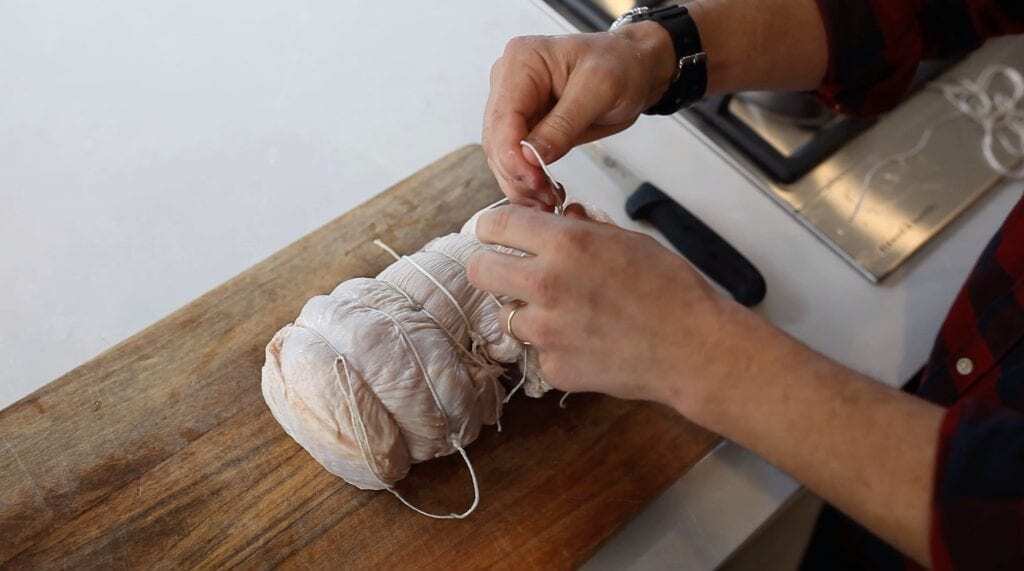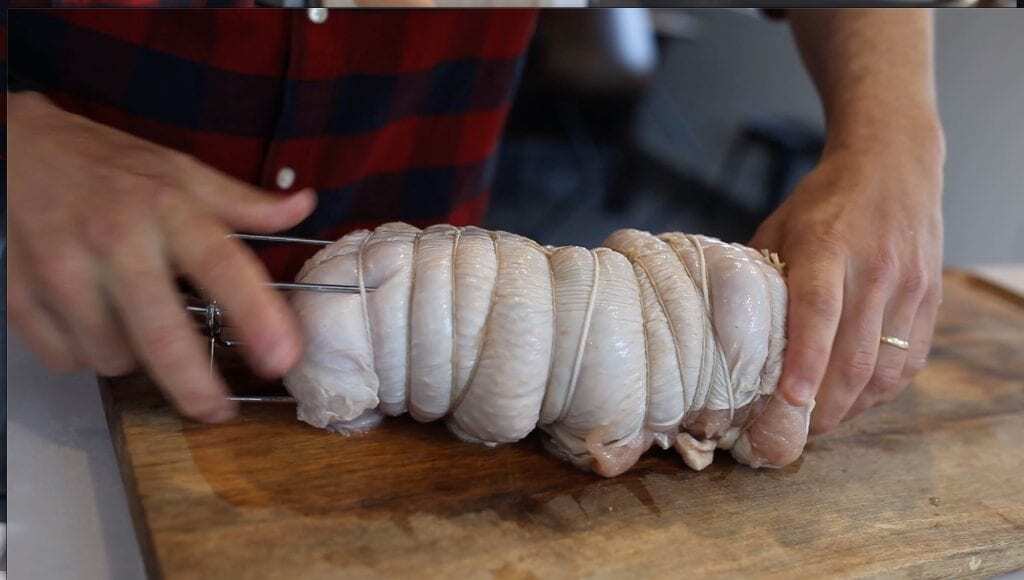 Step 5: Rub in oil and season
We prefer using a good quality olive oil, and we think everything tastes better with salt.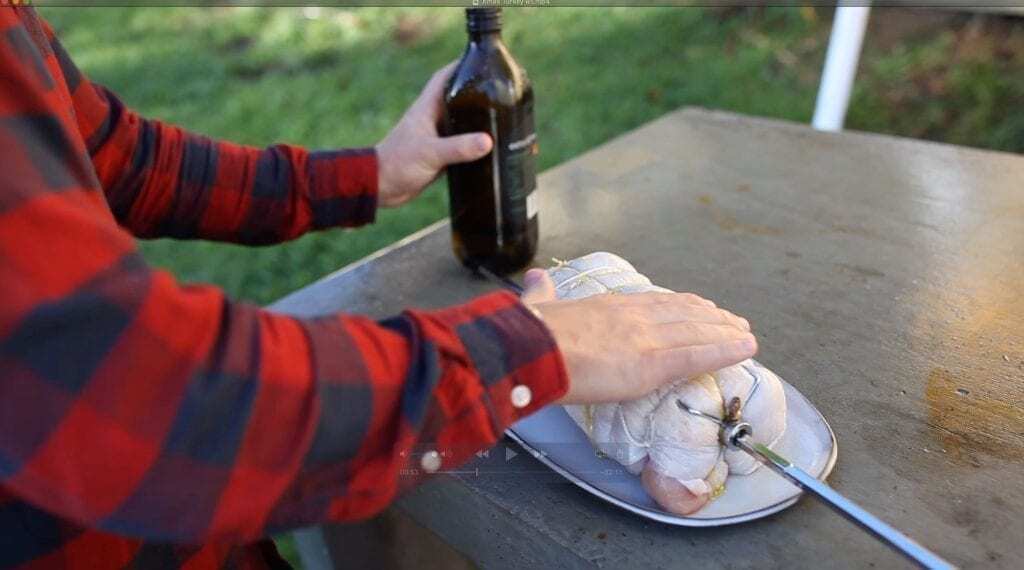 Step: 6: Cook for an hour and a half over a good ember base
If you have a thermometer aim for an internal temp of 74c. Once done remove from the heat, remove the rotisserie bar, wrap in tinfoil and a tea towel or two. This will hold the temperature for a while and let the juices reconstitute through the meat. If you need to hold the meat for a while longer whilst the potatoes are being cooked, wrap the turkey well in a big towel or sheet and place in a small chilly bin or bag. It could stay like this for an hour or so without losing much heat.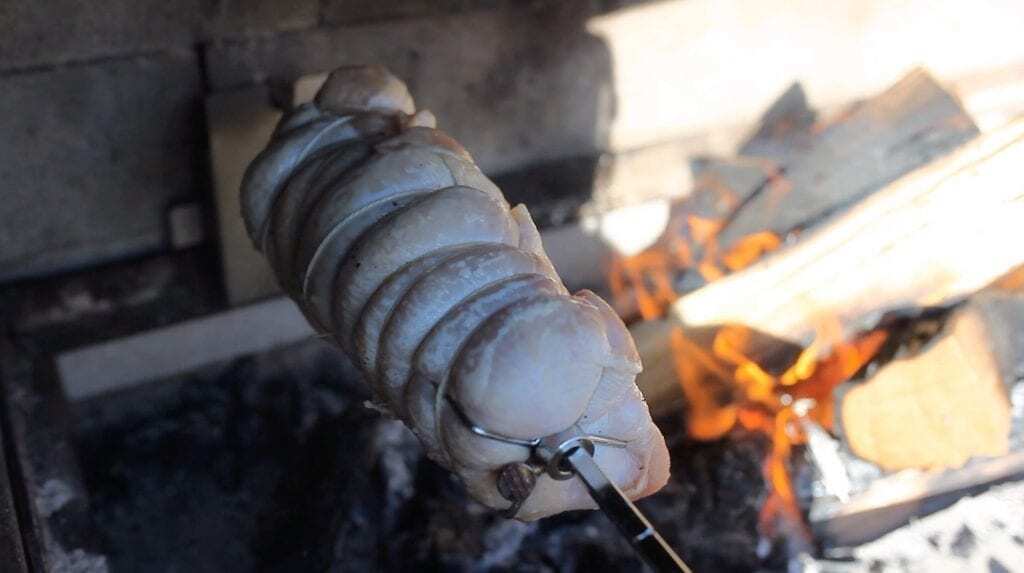 Step 7: Cook some baby potatoes with mint leaves
Cook your potatoes all the way through. This typically takes 15-20 minutes in boiling water, add salt to the water.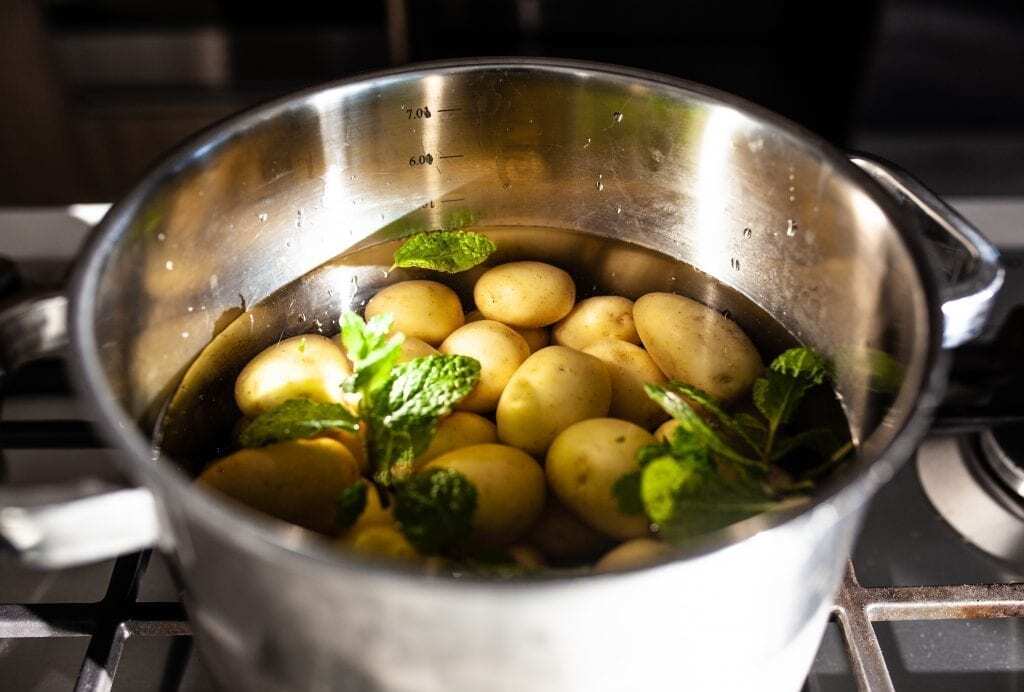 Step 8: Make a mess
Once cooked place onto the hot plate. A swing frame is great for this as it makes it easier…but the normal swing frame is just as good. Add some oil, salt then partly crush the potatoes with a potato masher. Fry them until they have a good colour on them. Add some dollops of butter and salt along the way to make them taste great!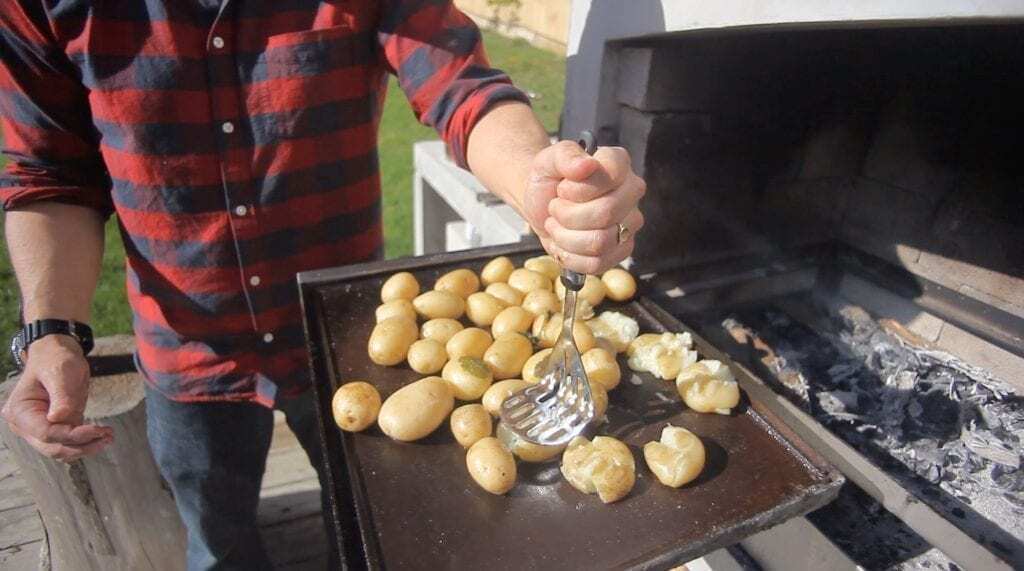 Step 9: Dish up
Unwrap the turkey, cut the strings off, cut it into slices and plate it up.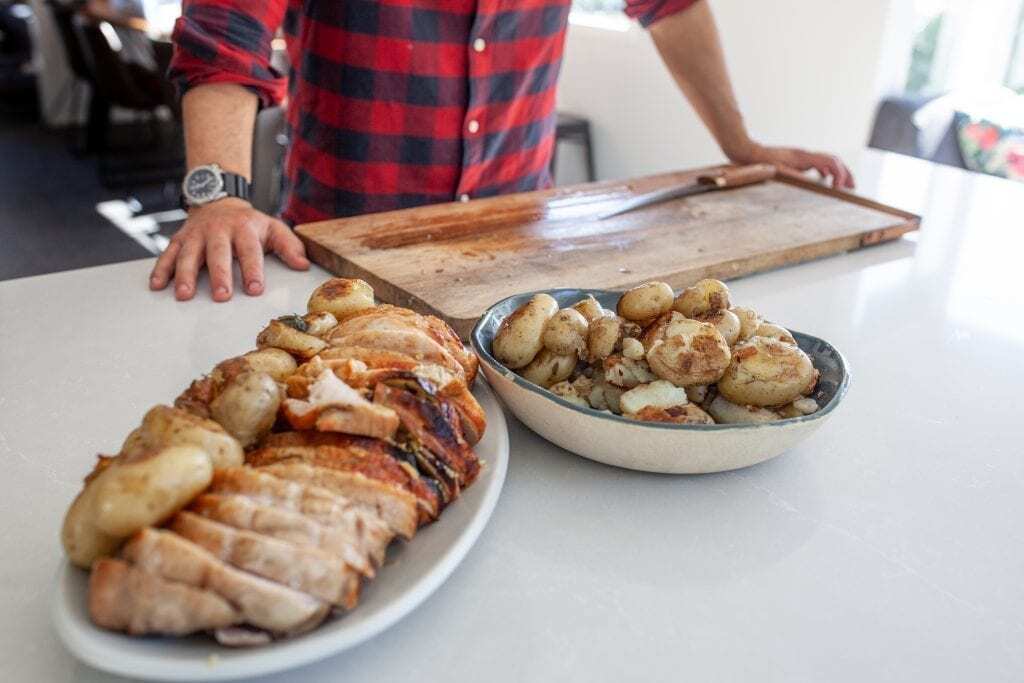 Step 10: Don't freak out about about the amount of steps
We've just tried to break it down into a number of really simple steps. Enjoy the process, have fun!