Flare Fires created its first modular outdoor fireplace nearly twenty years ago.  Whether you want an outdoor fireplace in New Zealand, Australia or Canada, Flare Fires innovative, quality outdoor fireplaces are available near you.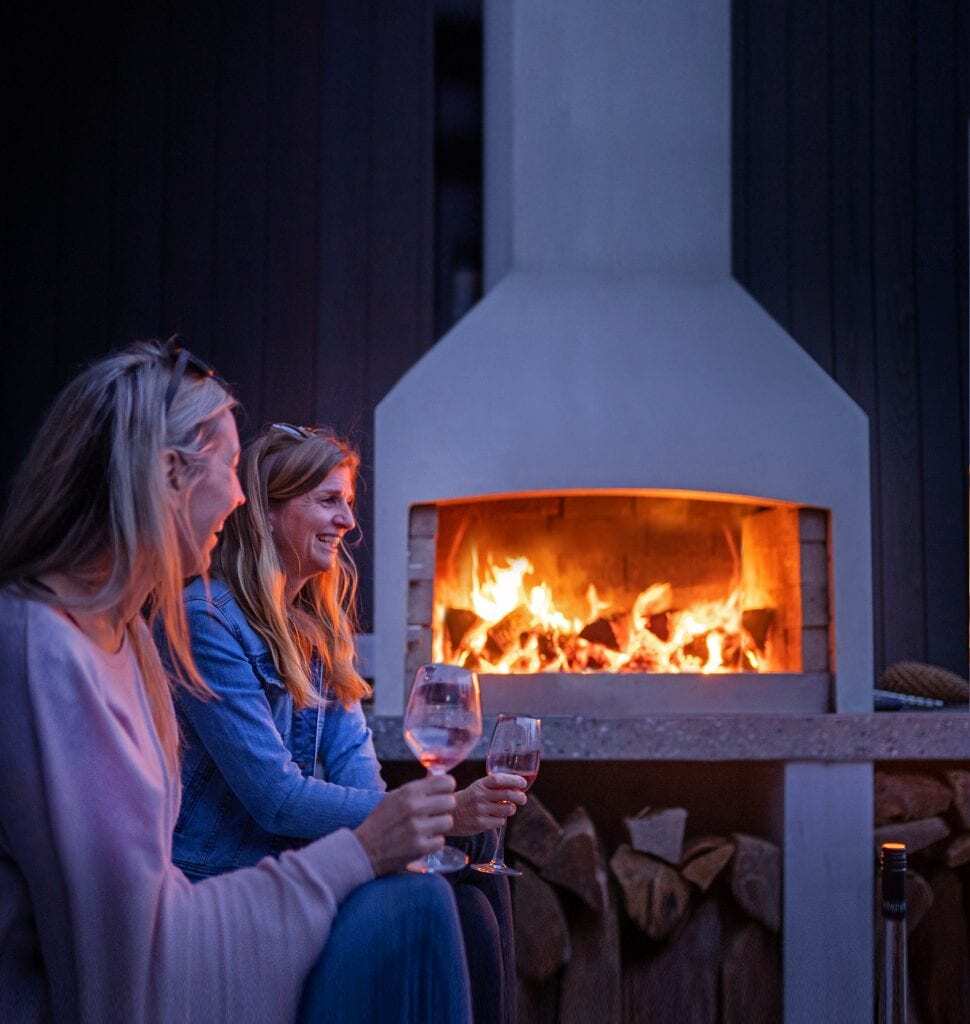 DESIGNED TO BRING OUTDOOR SPACES AND ENTERTAINING TO LIFE
Flare Outdoor Fireplaces are designed to create great looking spaces where people want to gather and make time. They do this through beautiful design, endless cooking options and the special ambience that can only be created by a woodburning outdoor fireplace.
Whether you are looking for a centre-piece that draws people together or something that completes your space, a Flare Outdoor Fireplace will serve you for a life-time.
BASED IN ONTARIO, CANADA
Flare Fires New Zealand has partnered with some top quality people in North Bay, Ontario, Canada. From our warehouse there, we can ship and install easily to Toronto and anywhere in between. We even ship across country.
Weather you want to enjoy the ambience or cook pizza and more, Flare Outdoor Fireplaces do it all.